Kodak Prinergy Workflow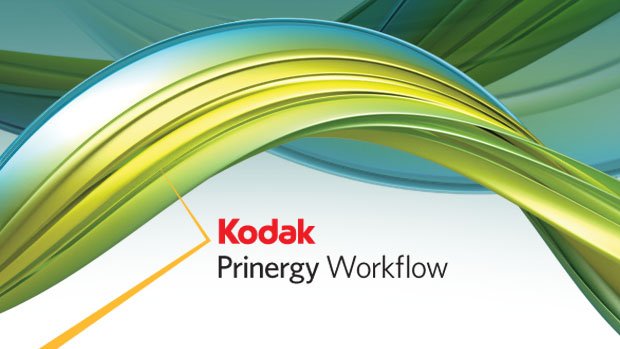 New in Version 8.1
Satisfy the most demanding customers with improved ways to deliver superior quality printing
Deliver higher resolution and greater control with MAXTONE SX Screening for four-color applications
Leverage Kodak's industry leading screening technologies: PRINERGY Workflow 8 now supports XMP Screening assignments from other workflow systems
Ghent Workgroup industry standards: Compliance with the latest standards ensures world-wide consistency demanded by multi-national brands
New Hyper-V Virtualization offering
Improved digital printing integration increases flexibility and cuts costs
A single prepress workflow for both offset and digital: maximizes efficiency and turnaround time because operators can now direct a job's output without reworking files
Universal Digital Job Ticket Editor: the industry's first workflow that lets operators make production decisions in real time
Expanded partnerships with 3rd party digital press manufacturers: PRINERGY Workflow software is customized enabling an advanced level of automation
Digital integration: fully leverage offset and digital presses for the most cost effective results
KODAK PRINERGY Workflow
What is one of the most powerful tools in the industry? KODAK PRINERGY Workflow software. The industry's leading prepress automation software keeps costs, quality, and business risk in control giving you more freedom to grow your business.
Drives costs out of every core function - job creation, collaboration, file processing, trapping, proofing, imposition and color management
Reduces delays by identifying errors before they become rework
Delivers best-in class output quality
Stay on top of your game with PRINERGY Workflow - designed so you can easily expand capabilities as your business grows.
Modular and customizable - add printing automation capabilities as you need
Open infrastructure - integrates conventional and digital print production
Press compatibility - supports virtually all 3rd party press equipment in addition to Kodak's
Fully integrated - integrated automation from the moment job is submitted to output
Configured industry solutions - commercial and packaging
Robust digital capability
Want to learn more? Please contact our sales professional for an opportunity assessment and comprehensive review of PRINERGY Workflow software capabilities.
Do Even More with PRINERGY Workflow
Rules Based Automation (RBA)
Take costs saving and efficiency to the next level with Rules-Based Automation. RBA allows you to automate frequently performed tasks like existing manual events, business process, or daily step in your printing production workflow further eliminating errors, speeding processes, and lowering cost.
RBA is proven to drive results *
10-20% increase in productivity with basic rules like automated preflight and auto-archiving
30-60% reduction in prepress costs when used with PRINERGY and KODAK INSITE Software
1-2% addition to profit margins*
* Based on studies of PRINERGY Workflow customers who have implemented RBA. Typical printer spending 3-4% of revenue on prepress labor and materials.
Brochure (PDF)
Business Link
Take control of your job data flow with automated instructions between MIS and Prinergy Workflow. Business Link enables two-way communication providing you with:
Improved profitability by reducing guesswork associated with jobs
Increased customer satisfaction by facilitating a better response to customer demands
More efficient and accurate production processes with automated data exchange
Resources
If you have questions about how KODAK PRINERGY Workflow can help you improve printing quality, enhance productivity, and reduce costs, contact us today.